If you are planning a dinner party, or you want to cook a nice meal for your family for a special occasion or celebration, then oysters could be the perfect choice.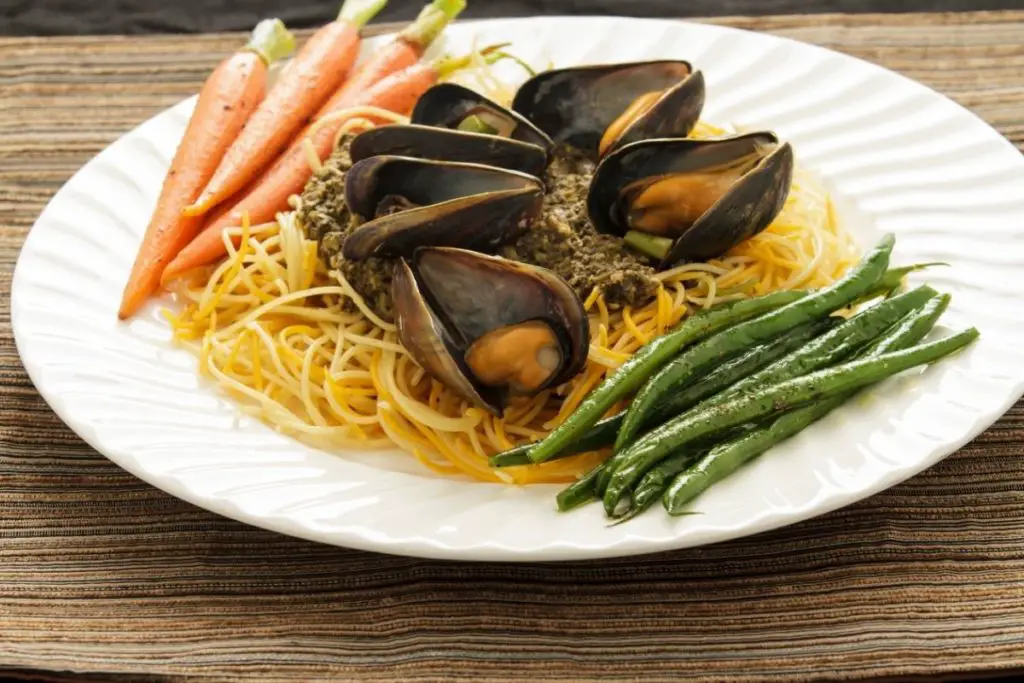 They are usually only enjoyed as a special treat as they are luxurious and decadent, but you don't need to go to a fancy restaurant to enjoy a good oyster dinner. There are plenty of easy recipes that you can recreate at home. 
We have put together a list of the 10 best oyster dinner recipes that are simple and easy so you can make them in your own kitchen.
Prepare to impress your loved ones with these incredible meals. You could even try cooking an oyster dinner for a romantic date night or a dinner party. Keep reading to find your new favourite oyster dinner recipe. 
This comforting stew is an oyster recipe that the whole family will love. It is warm, creamy and nourishing- perfect for warming you up on a cold day. It only takes 30 minutes to make, so you can have dinner on the table in no time.
The stew is well seasoned, but you can adjust the levels of spices if you need to make it or less hot to suit your taste.
Make sure you let the milk heat up gently to ensure that you don't scorch it, as this would ruin the flavour of the stew. Ideally you want to use fresh shucked oysters for this stew to get the best flavours.
You can freeze fresh oysters for up to 6 weeks, so it is a good idea to stock up while they are in season. If you can't get hold of any fresh oysters then you can use oysters that have been packed in water. Avoid smoked oysters as this will drastically change the flavour of the stew. 
This recipe for oysters Rockefeller is simple but super tasty. The onions are sauteed in butter spinach. Once the spinach has wilted the pan is removed from the heat and the mixture is flavoured with fresh lemon juice, black pepper and romano cheese.
This mixture is used to top the oysters which are then baked in their half shells. A bit of the oyster is left in the shell, which combines with the onion and spinach mixture to add some salty, briny flavours. Once the oysters have baked for 6 to 8 minutes you serve them immediately.
They would go very nicely with some french fries, or dauphinoise potatoes. You could also serve them with some sauteed or steamed green vegetables. 
If you fry your oysters then they take on a drie, crispier texture which makes a nice change from the soft, wet oysters everyone is used to.
This Asian recipe is one that is traditionally enjoyed at Chinese New Year. The crispy fried oyster is served on a bed of lettuce with a red dipping sauce. Symbolism is very important in China, and the lettuce symbolizes life and growth.
It also happens to be crisp and refreshing- a perfect pairing with the tangy sauce and the crunchy oysters. The preparation and cooking time for this dish takes a total of 45 minutes. 
This is another recipe for fried oysters, but this time taking influence from Southern Fried Flavours. It makes an interesting seafood alternative to Southern Fried Chicken.
They are delicious served with fresh lemon wedges as a garnish, which you can squeeze over the oysters just before you eat them.
The zesty lemon lifts the flavours for a tangy finish. If your family are a little unsure about trying oysters then this recipe is an ideal way to ease them into it – the flavours will be recognizable and
the oysters will have a drier consistency rather than the wet and slimy feel that can sometimes be off-putting for people who haven't tried them before.
You can serve these fried oysters with corn on the cob or creamed corn, green beans, and boiled potatoes.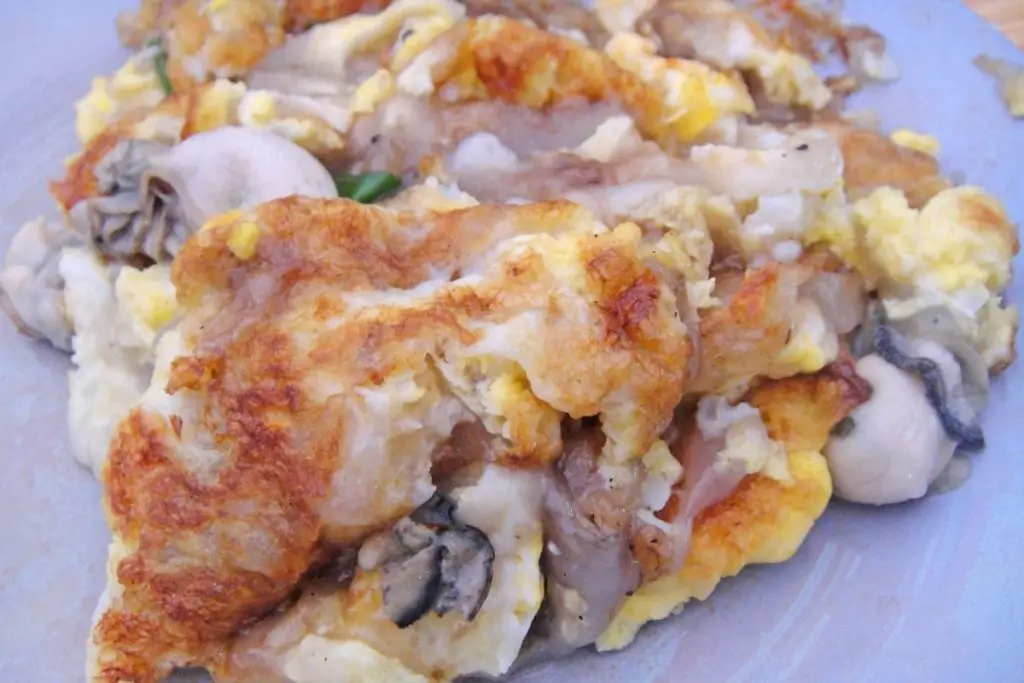 These oysters are light yet flavoursome and would be lovely served with some steamed asparagus, or spring cabbage sauteed with garlic and bacon.]
The oysters are seasoned with a buttery sauce of garlic, cajun spices, worcestershire sauce, fresh lemon juice and parsley.
Once the sauce is added to the oysters, they are topped with parmesan cheese and grilled. The cheese melts but also creates a crispy crunch which contrasts with the soft oysters.
They are served in their half shells which is very appealing in terms of presentation. The spice is interesting but not overpowering- a perfect blend of flavours. 
If you love the simple flavour of fresh seafood then this pasta dish is perfect for you. Make sure you get hold of good quality, fresh seafood as this is the main ingredient you won't need to use much seasoning.
Fresh garlic, parsley, black pepper and chilli flakes should be all you need to lift this dish to dizzying heights of mouth watering greatness.
This recipe uses dried pasta, but if you can get hold of fresh egg pasta then it would be even better. Feel free to add some extra seafood like squid, mussels or white fish.
This meal feels very indulgent without needing to be rich or creamy – just packed with top quality, fresh ingredients that taste fantastic. This is the ideal meal for a special occasion with the family. 
This velvety, rich chowder is just what you want when you need a comforting meal that feels a bit special. The earthy yet fragrant rosemary brings together the salty bacon and the briny oysters in a creamy soup that has a smoky undertone.
The dried chilis give it a kick of heat which keeps you coming back for more. You can serve this chowder with warm, crusty bread or even some soft cornbread. 
If you are looking for the perfect oyster recipe to cook for date night then look no further than this oyster and spinach tagliatelle.
The oysters are luxurious, the spinach is colorful and tasty, the sauce is creamy, and the parmesan adds a strong, cheesy flavour with a richness that cuts through the salty seafood. Serve this with garlic bread and a glass of cool, white white for the ideal romantic dinner. 
For an oyster recipe that is visually stunning, try this prawn and oyster platter. The seafood is cooked simply and served in a very appealing way, then garnished with fresh lemon.
It is straightforward but very effective. Serve it with various side dishes of salad, vegetables and even a bit of buttered bread. 
These Mediterranean oysters would be ideal served with a big Greek salad, packed with kalamata olives, feta cheese, red onion and refreshing cucumber.
The Greeks are known for their incredible seafood, and this recipe is simple but delicious. Try and get hold of some really fresh, top quality oysters to really make the most of this recipe, and make it as authentic as possible.