Oysters are considered a luxury food item. Many people only eat them at a restaurant as they don't know how to prepare them properly at home.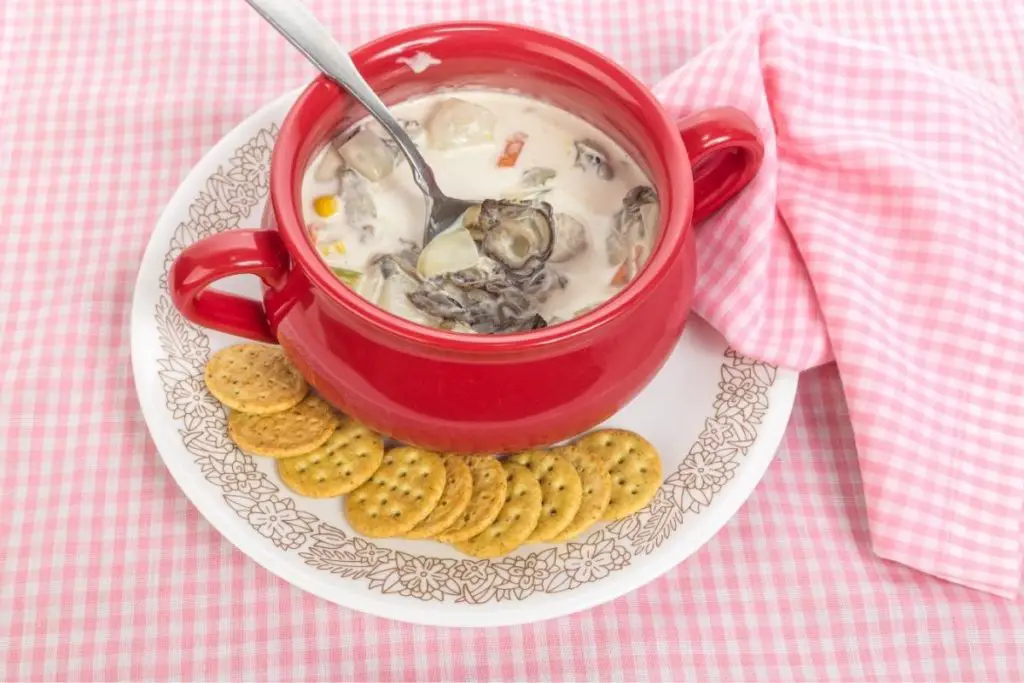 It is actually very easy to create wonderful oyster dishes from the comfort of your own kitchen, all you need is the right recipe. 
Oysters have also lent the name to other food items like mushrooms and crackers. They are surprisingly versatile and there is no reason why you shouldn't start including them in your home cooked meals.
We have put together a guide to the best kinds of oyster dishes, and provided some inspiring recipes to get your mouth watering. Keep reading to find your new favourite oyster recipe. 
Oyster Stew
In New England, oyster stew is often eaten at thanksgiving whereas in the Southern states it is usually made on Christmas Eve. If you love seafood and you enjoy comforting, warm food then it is always a good time to make and enjoy an  oyster stew. 
This recipe for Oyster Stew is perfect for warming you up on a cold day. It is well seasoned, creamy and nourishing and can be made in only 30 minutes.
It is best made with fresh shucked oysters- you can freeze fresh oysters for up to 6 weeks so it is always worth stocking up while they are in season. If you cannot get hold of fresh oysters then go for unsmoked oysters that have been packed in water.  
Oyster Mushroom
Whilst oyster mushrooms are mushrooms, not oysters, they still deserve a place on this list. They are flavoursome, packed with protein and other nutrients, and very versatile.
You can enjoy them simply- pan fried with some garlic and green onions- or create something more elaborate. 
This recipe for Oyster Mushroom Soup is healthy and comforting, and it is suitable for vegans. It has savoury miso, fragrant lemongrass and ginger, and delicious fresh garlic. Feel free to add some chilli if you fancy a kick of spice! 
Oyster Rockefeller
Oyster Rockefeller is a delightful dish that is often served at parties or gatherings. The oysters are served on their half shell, topped with a rich buttery sauce that is flavoured with lemon and green herbs.
Before the oysters are baked or broiled they are topped with breadcrumbs. To serve, garnish with a wedge of fresh lemon. Oyster Rockefeller is such an elegant way to serve oysters which is certain to impress your family and friends. 
This recipe for Oysters Rockefeller includes spinach and romano cheese in the buttery sauce to make it extra special and flavoursome.
It makes 3 dozen oysters which is enough for 12 to 18 guests if you are serving this as an appetizer. The oysters are baked on a bed of salt which keeps the shells level while they are in the oven and prevents the sauce from falling off.  
Oyster Cracker
Oyster crackers don't actually contain any oyster, but they get their name from being a popular accompaniment to oyster stew or chowder.
They are small, round salty crackers that can be served straight from the packet or baked. You can add your own flavourings if you want to create a tasty, savoury snack that is perfect for serving in a big bowl at a party. 
This recipe tells you how to make your own oyster crackers from scratch, with your custom flavours mixed into the dough rather than added afterwards.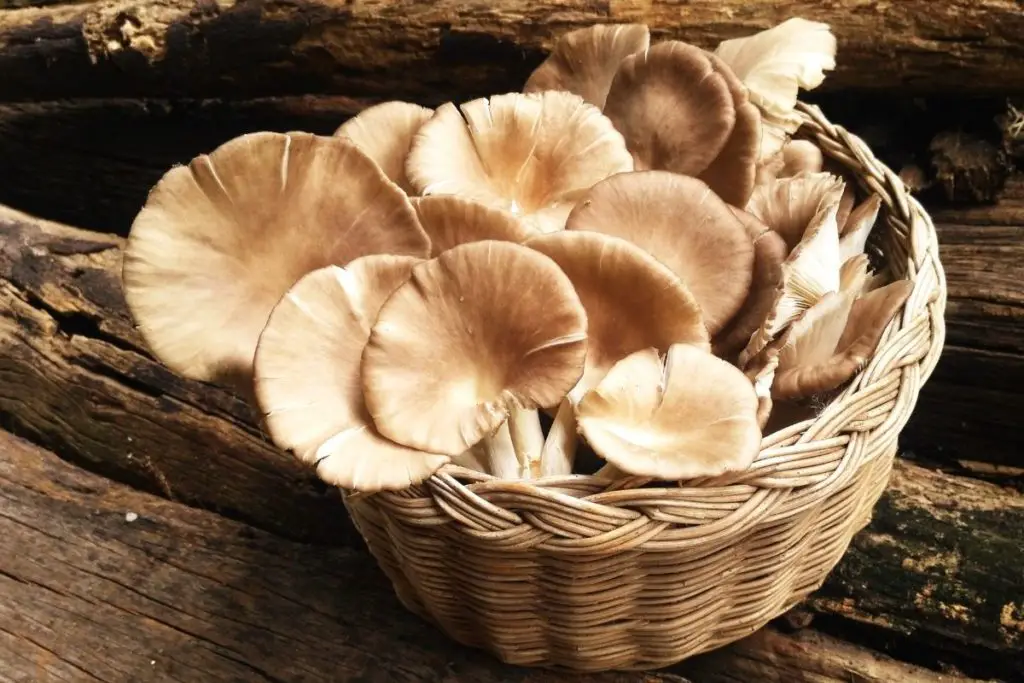 There are also lots of great recipes for easy oyster crackers that are store bought but with your own flavourings added. You could go for the classic Ranch Flavored Oyster Crackers, a recipe for Spicy Oyster Crackers, or even Cajun Oyster Crackers.
The possibilities are endless and you can adjust the flavourings to suit your preferences or what your guests would like best. 
Oyster Sauce
Oyster sauce is a dark liquid often used in Asian cooking to create strong, savoury flavours. It is made from oyster extracts, salt, sugar and water.
It is thickened with cornstarch and some of the cheaper oyster sauces are darkened with caramel, though a good quality oyster sauce should be naturally dark.
Oyster sauce is a good ingredient to keep in your stock cupboard as it can be used in lots of different recipes. You can make your own oyster sauce using this recipe, though it should be available from most grocery stores. 
This recipe for Chinese Chicken in Oyster Sauce is a great meal to cook for your family on a busy weeknight as it takes less than 35 minutes.
It is super tasty and can be served with steamed rice or fried rice, and whatever vegetables you fancy. You could also try this delicious recipe for Beef and Broccoli in Oyster Sauce, a Chinese takeout favourite that you can easily recreate at home in less than half an hour.    
Fried Oyster
A lot of people prefer eating their oysters fried rather than broiled or steamed. They have a nice, crispy coating and can be dunked in a nice dipping sauce to take on alternative flavours. 
There are different styles of fried oysters to enjoy. This recipe uses Southern spices to create Southern Fried Crispy Oysters, a seafood alternative to Southern Fried Chicken.
This recipe for fried oysters has a simple, cornmeal coating but is served with a creamy remoulade dipping sauce. You could also make these Chinese Style Deep Fried Oysters that are served on a bed of lettuce with an Asian dipping sauce for a traditional New Year dish.  
Chargrilled Oyster
There are lots of methods of cooking oysters. One of them is to chargrill the oysters which brings out different flavours compared to when you steam them.
Some people worry that chargrilled oysters are not fully cooked, but if you do it properly then they are perfectly safe to eat. 
This is a delicious recipe for Chargrilled Oysters that would make an excellent appetizer, or a great main course if you serve them with a side dish and some vegetables.
The oysters are flavoured with fresh garlic, green onions, cilantro fresh lime juice and sriracha. You could also try this tasty recipe for Chargrilled Oysters with a Parmesan Crust.   
Oyster Stuffing
Oyster stuffing is a British recipe that was brought over by the colonists that settled in America. In Britain, oyster stuffing was served inside poultry, mutton or rabbit.
These days it is enjoyed across the United States as a side dish with a roast dinner- especially a turkey dinner! 
This recipe for Oyster Stuffing would make a perfect addition to your thanksgiving dinner. It has simple flavours of sage, onion and parsley that go really well with the oysters and the chicken broth.
It is chunky and rustic and very tasty. You can also get recipes for oyster stuffing that have a cracker crust, like this recipe from Martha Stewart.
Oyster Mignonette 
Oyster Mignonette is a dish of oysters served with a mignonette sauce – a punchy mixture of vinegar, shallots and lemon juice.
It perfectly complements the flavours and textures of the oysters and is a simple yet satisfying way to enjoy them. As the name suggests, mignonette sauce has French origins. 
The mignonette sauce is very simple and easy to make. This recipe takes you through it in one simple step.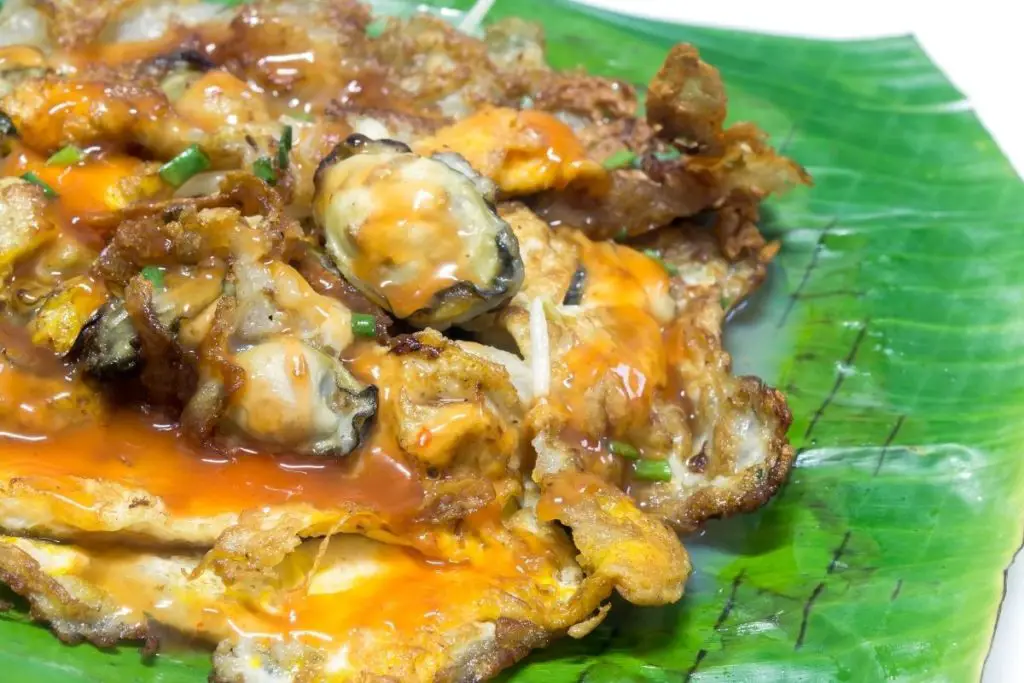 It takes only a few minutes to put the sauce together and then 15 minutes for the flavours to mingle before the sauce is used on the oysters. This recipe explains how to combine the oysters and the sauce to recreate the classic French dish.  
Oyster Dressing
There are lots of different dressings that you can enjoy with oysters, depending on what is in season, what you are eating the oysters with, and what flavours you are in the mood for. 
You could try this recipe for Oysters with Tarragon Dressing. The Tarragon and the chives give a bright and vibrant flavour which contrasts with the salty brine.
If you want something a bit fruity, go for this recipe for Oysters with Pomegranate and Dill. Alternatively, you could go down a more Oriental route,
with these Oysters with Asian Dressing or Oysters with Soy and Sesame Dressing. You can also get creative and come up with your own ideas for how you want to dress your oysters. 
Oyster Appetizers
Oysters make perfectly elegant and flavoursome appetizers to serve at parties, functions and gatherings. There are lots of different recipes for delicious oyster appetizers. 
You could make these Smoked Oyster Appetizers for your next party instead of putting out smoked salmon- your guests will love it and it will be something different for them to try.
If you are hosting a dinner party, you could serve your guests this sophisticated Oyster Cioppino – a light but tasty broth with oysters and muscles.
These Grilled Oysters with Garlic Butter are quick, easy and simple- a foolproof recipe for people who aren't very confident cooking with seafood. 
Oysters Casino is a classic oyster appetizer with bacon and spring onion- it is salty, zesty, and a bit spicy- a very exciting combination of flavours.
If you want to serve up something a little different, check out this recipe for Fried Oysters with Bacon, Garlic and Sage. You can prepare the coated oysters hours ahead of time, which means there is less for you to do in the kitchen when your guests arrive.      
If you are looking for a bread based appetizer that is an alternative to bruschetta, you could make these Sourdough Toasts with Oysters and Mushrooms.
They are rich and decadent with a lovely crunchy base. Oysters Amandine is a nutty recipe that also has flavours of tabasco sauce and worcestershire sauce – it certainly packs a punch! Another spicy oyster recipe is these Grilled Oysters with Chipotle and Bourbon Butter. 
Whichever kind of oyster appetizer you decide to make, your guests will be blown away by your cooking skills and it will set the tone for a fabulous meal.    
Oyster Mains 
You might decide that you want your oysters to be the main event rather than just an appetizer. Any of the appetizers would work as a main meal, served in a large portion with side dishes.
Good side dishes to serve with oysters include salad, fresh vegetables, dauphinoise potatoes or potato fondant, and even some grilled meat. 
If you want to serve your oysters with pasta, you could make this recipe for Pasta with Oysters, Shrimp and Crabmeat. It is packed with fresh seafood flavours and is delicious served with garlic bread. You can also add more seafood if you want to, like mussels and squid. 
You could serve these Greek Oysters with crusty bread, a traditional greek salad, calamari and anchovies as part of a mediterranean seafood medley. 
If you like Asian cuisine, then you could make these Hong Kong Stir Fry Oysters and serve with rice or noodles and stir fry vegetables.
They would go very well with Pak Choi fried with garlic and oyster sauce. You could also make Orh Jian, an Asian Fried Oyster Omelette that is also known as Luak.
This would also pair nicely with green vegetables, or you could serve it on a bed of fried rice or as a topping for a noodle soup. 
Sometimes, the classic dishes are the best. If you make this wholesome recipe for Smoky Oyster Chowder with bacon, rosemary and fennel then your whole family will love it. You can serve it with some warm buttered bread or even some oyster crackers for a satisfying and delicious meal.
If you want to make an impressive oyster recipe for a romantic evening in, then try this recipe for Oyster Tagliatelle with Spinach.
It would be perfect served with a refreshing glass of white wine, but be careful – oysters are considered to be an aphrodisiac! A seafood platter is also a great way to impress a date, like this recipe for a Prawn and Oyster Platter that is garnished with fresh lemon. 
There is so much choice when it comes to cooking and serving oysters- the possibilities are endless and you will have lots of fun trying new things and experimenting with these incredible oyster recipes.